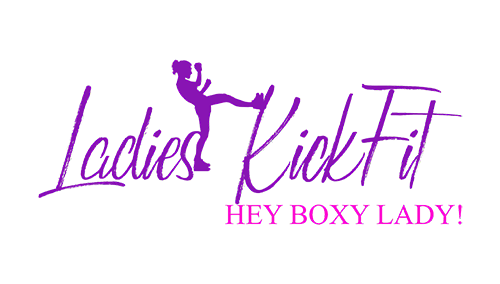 About KickFit
---
We are the only ladies' kickboxing studio in Kamloops that teaches a martial arts discipline in a fun and non-competitive environment. It only takes a few classes before you start seeing your skill level improve as well as many other health benefits. You can expect to experience weight loss, all over muscle toning, increased strength, flexibility and balance, learn self-defense techniques, release stress and improve your self-esteem. No experience is required; we do all the planning for you. All you have to do is show up and be ready to have fun! Imagine being able to release all your stress, get fit and have fun at the same time!
General Info
---
Your First Class is FREE! This is an opportunity to try out a class without any pressure. Just pre-register to save your spot at ladieskickfit.punchpass.com for any of the scheduled classes and show up 15 minutes early to fill out a waiver.
Our classes run Monday to Saturday and are 45 Mins in length with the exception of KickFit Express classes being 30 Mins. The first 15 minutes consist of a joint rotation with warm-up exercises, followed by 25 minutes of bag work and finally, a 5 minute cool-down.
All you need to bring to your first class is a water bottle and wear comfortable, work-out clothing. Hand gear will be provided for your first class if you don't currently have any. It is recommended for hygienic purposes that you purchase your own wraps or gloves which are available for sale at the gym.
Classes are designed for an intense and satisfying workout for people of all fitness levels and body types. You can burn up to 1000 calories per class if you challenge yourself to obtain this level of fitness. The great part about the program is that you go to your own pace and comfort level, and our Instructors are there to push you to achieve your maximum output. There are no expectations or pressure to do any more than your best.
Students receive 15% off monthly unlimited memberships with a valid student ID card. Monthly memberships are only accepted with a VOID cheque or direct deposit form from your bank. Cash, credit and debit are also accepted on all other transactions. Please note that ALL memberships are transferable but non-refundable.
KickFit Programs
---
Ladies Only Kickboxing Classes
---
As women, we are not socialized to be physical or aggressive and most of the time communication is our expected method of de-stressing. Have you ever just wanted to HIT SOMETHING? We give you the opportunity to go home a brand new, stress-relieved woman, ready to take on whatever challenges life throws your way!
Our vision for a ladies-only kickboxing gym is for a non-competitive environment where women and girls of every size, shape and ability are welcomed, inspired and embraced by all. There is no competition among our members; we hit and punch bags, kick-shields and pads. Our Instructors are not just there to push and challenge you to reach your goals, but also to make sure you have FUN while getting FIT.

Why Should You Join?
---
There are so many women in Kamloops who have already tried and tested the program and are hooked; kickboxing is addictive! Our Instructor-led classes are a great way to relieve stress while pushing your mental and physical capacity by learning valuable and empowering self-defense skills. An all-women environment provides a level of comfort while creating meaningful and lasting friendships.
Improved flexibility, balance & strength
Increased empowerment, self esteem & body image
Opportunity for stress release
Workouts change daily
Motivating and challenging instructors
Your first class is FREE, you have nothing to loose and EVERYTHING to gain!